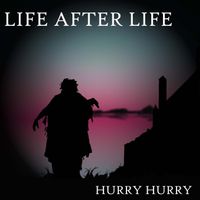 As you may know, our stage musical Life After Life is now in the top ten and a recipient of the New Musicals Australia Snapshot Presentation. Our slot is the 15th of August. 
Today we travelled to the New Theatre in Newtown to attend the first of a series of read-throughs and song rehearsals. 
We are so very grateful to Director Shaun Rennie who has brought together a stellar team of professionals. Shaun immediately immersed himself in the project and truly understands the subtle blend of drama and tongue in cheek that we set out to achieve. 
Through Shaun, the dazzlingly talented Mark Chamberlain has come on board as Musical Director. Today we watched in awe as Mark worked through the songs with the cast with microscopic attention to detail. Each note and phrase considered carefully. We realised very quickly that with these two gentlemen, we are indeed in good hands. 
We are also completely impressed by the four outstanding actors/singers (in no particular order) Laura Bunting, Toby Francis, Linden Furnell and Kirby Burgess. We were humbled by the professionalism, incredible talent and sense of excitement and energy each one brings. 
We are eternally grateful to each member of this team. What an amazing group of people. Thank you all so very much